Careers
Developing talent, recognizing and rewarding hard work, and a healthy balance between work, family, and wellness is what you can expect as a member of our team. We know that we are only as strong as our team members, and we want individuals who want to make a significant difference.
We are committed to being an employer of choice, providing a positive and professional work environment that cares about the welfare of our team members, and helping them to grow and develop their career from entry-level to executive.
We're proud to call Montana home, providing financial products and services our customers value to help this great state grow. Our unmatched dedication to community banking and customer service helped make us one of the nation's best rated banking organizations.
Yellowstone Bank is involved with countless non-profit and community organizations helping to enhance the communities where we live and work. Our unmatched dedication to community banking and customer service is a hallmark of the Montana way of life.
Current Positions Available
It is Yellowstone Bank's goal to employ the highest quality employees available that will assist the bank in providing superior service to its customers and to retain these employees through application of fair policies and generous benefits.  Yellowstone Bank is an equal opportunity employer and will fairly consider all applicants for employment without regard to race, color, religion, gender, national origin, age, genetic information, or disability.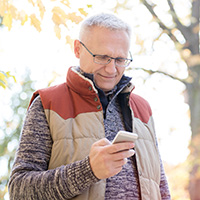 Mobile Banking
Deposit checks, transfer funds and check your balance, all from your tablet or smartphone.