Loan Process
Buying a home may be the biggest investment you make in your life. Whether you are buying or building a home, there are some documents you will need to provide, as well as some financial numbers to consider. Remember, we're here to partner with you throughout the entire process. 
Pre-qualification
Getting pre-qualified for your loan will let the seller know that you are qualified to move forward with the transaction. To begin, we will review your credit history and debt-to-income ratio. Be prepared to provide your basic debt, income and asset information.
Once we have determined how much you are pre-qualified to borrow, we will help you decide on the loan solution that's right for you.
Buying a Home
Now it's time to put an offer on a home. Once your offer has been accepted, you will provide your lender a copy of the fully executed purchase (Buy/Sell) agreement. From there, an inspection and appraisal will be scheduled in preparation for the loan closing.
Building a Home
Meet with your builder to discuss the budget for your new home.
Get a signed construction or purchase contract with your builder that includes cost of construction and land, as well as start and completion dates.
A construction loan usually includes up to a 12-month construction phase loan with interest-only payments.
After construction, you will receive a certificate-of-occupancy, and we will help determine the best mortgage option for your needs.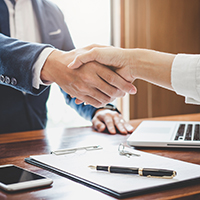 Commercial Loans
Need a loan to start or maintain your business? Our lending team has you covered.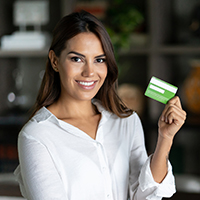 Credit Cards
Put the buying power of the YB credit card right in your pocket with one of our many credit card options.