Debit Card
Yellowstone Bank proudly offers speed, security and safety though our Yellowstone Bank Debit Mastercard®.  It allows you to access funds from your checking account at millions of locations around the world that accept debit cards. So, whether you're buying groceries, shopping for clothes, or dining out – don't worry, your debit card has you covered.
Debit Card Benefits:
Make purchases wherever Mastercard® is accepted.
Funds are directly debited from any Yellowstone Bank Checking account
Free for customers with personal or business checking accounts.
Unsurpassed card acceptance.
Identity theft resolution services
Safer than carrying cash.
Use your card to make ATM withdrawals*.
Makes budgeting simple by tracking transactions electronically.
Easily replaced if lost or stolen.
*Fees and Charges for ATM Transactions:
There is no charge for ATM withdrawals at machines owned by us.
There is a $1.00 charge for each ATM withdrawal at machines we do not own.
When you use an ATM we do not own, you may also be subject to a fee imposed by the ATM operator or network for making a withdrawal, funds transfer, or a balance inquiry.
Report Lost Debit Card:
If your debit card was lost or stolen, please call the debit card customer service center immediately at 1-888-297-3416. You can also report a lost or stolen debit card by calling your local Yellowstone Bank.
Change Debit Card PIN:
To change your debit card PIN, please call 1-800-290-7893.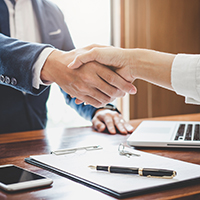 Commercial Loans
Need a loan to start or maintain your business? Our lending team has you covered.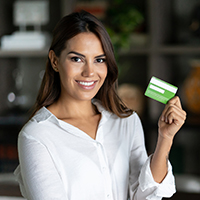 Credit Cards
Put the buying power of the YB credit card right in your pocket with one of our many credit card options.