Products & Services
You need a loan that fits you. So our mortgage lenders expertly study your specific situation and advise you from there. We're dedicated to making our community the best it can be through successful home ownership. Together let's find the perfect loan for you.
Purchasing a Home
It's a big decision when you're moving into a new home. Whether you're an individual or a family, we have a number of options designed to help you get the keys to your new home.
New Construction/Renovation
Are you thinking about building a new home or maybe renovating an existing home? We offer simplified, competitive-rate financing options for building or adding on.
Refinance Loans
Whether you're interested in consolidation, or reducing the interest rate or length of your loans, we are happy to provide you multiple refinancing options.
Investment Properties
Investing in property is an important financial investment. We provide a range of attractive mortgage options to investors who are in the market to purchase homes or rental properties.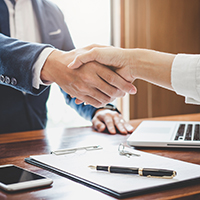 Commercial Loans
Need a loan to start or maintain your business? Our lending team has you covered.